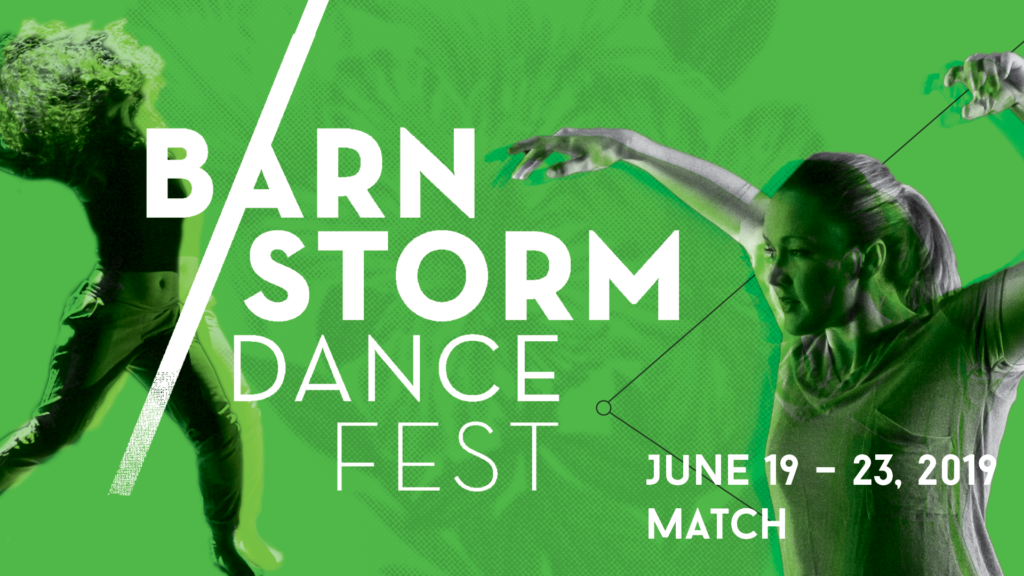 The 5th annual Barnstorm Dance Fest, presented by Dance Source Houston, will take place June 19-23, 2019 at MATCH – Midtown Arts & Theater Center Houston. Barnstorm highlights the breadth and diversity of dance in Houston through 3 unique programs by local, regional and national dancemakers.
Look below for the 20 companies and choreographers selected to participate in the 2019 Barnstorm Dance Fest!
Program A (June 19 and 22)

Group Acorde

Open Dance Project

Jaime Frugé-Walne

Joel Aguilera

Ayan C. Felix

Full Circle Dance

Renzo Jimenez

Photo By: Yanker Gonzalez
Program B (June 20 and 22)

Kalapana Subbarao

Adam Castaneda

Jennifer Mabus

Luke Smith

Anjali Center for the Performing Arts

Shaun Keylock

Photo By: Lynn Lane
Program C (June 21 and 23)

Teresa Chapman

Rasika Borse and Soul Feet Dance 

Uwazi Zamani

iMEE

MotionVivid by Dat Nguyen

Derek Nicholson

Tejas Dance

Photo By: Alonzo Riley
Advertise your performance, workshop, special event or business in the Barnstorm program!