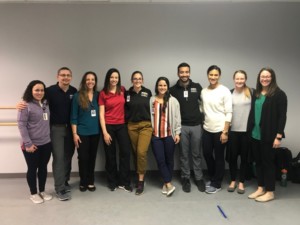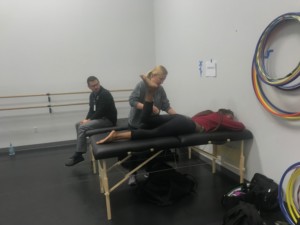 Day of Dancer Health 2019
December 3 @ Hunter Dance Center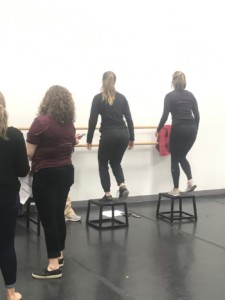 Houston-based dance professionals, who are 18 and older and working across all disciplines, will have access to health screenings with a variety of ​healthcare providers through the Day of Dancer Health. The screening​s, developed by Dance/USA's Taskforce on Dancer Health,​ take approximately 45 minutes and include review of exercises and healthcare recommendations. The event is free and open to all dance artists throughout the Greater Houston region. Learn more about Dance/USA's Taskforce on Dancer Health at danceusa.org/dancerhealth.
Thank you to all of the incredible volunteers from Memorial Hermann IRONMAN Sports Medicine Institute and Methodist, and especially to our organizers Nicole Baker and Dexter Upton.
Stay tuned for information on the 2020 event!
Contact Mollie Miller with any questions at mollie@dancesourcehouston.org.
Event partners:

Quotes from attendees:
"I've had concerns about my body and the health screening addressed those concerns and offered paths to recovery and development."
"I absolutely loved this! It is so vital for dancers to take care of themselves mentally and physically and this was a perfect opportunity to be assessed by a team of professionals who specialize in caring for people in the arts."
"At every station, the healthcare professionals were polite and encouraging. Their help in identifying problem areas and offers of different physical therapy exercises was invaluable to me. Thank you!"