We are bringing in the new year with more dance! Dance Source Houston (DSH) and Houston Ballet are pleased to announce three additional dates for the HIVE Spring 2019. A collaboration between Dance Source Houston and Houston Ballet, the HIVE offers local choreographers time and space at the Center for Dance to explore and experiment with movement. The program gathers a group of up to 25 dancers, through an open call, to participate in the choreography lab.
Each choreographer will use the resources provided to further develop a work in progress. Some of the sessions will be open for non-dancers to view the choreographic development process and learn more about the choreographers' methods.
---
The choreographers selected for the HIVE spring 2019:  
Nicola Bennett
February 17| 1:00-4:00| Center for Dance 601 Preston St.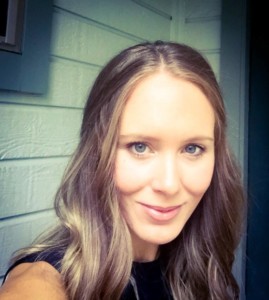 Nicola Bennett is a contemporary performing artist, based in Houston, TX. She has a BFA from Texas State University, where she studied Erick Hawkins technique and was a member of Orchesis Dance Co and a founding member of Merge Dance Co. both of which were modern dance ensembles based in San Marcos, Tx. More recently, she co-founded Ascend Dance Collective alongside Donna K Frogge. She is now the Artistic Director of the company. Her choreography has been featured in Mind The Gap and The Houston Fringe Festival. In September of this year, she was invited to dance with Suchu Dance in their most recent show, Mkay (everything's going to be all right or whatever).
Nicola is honored to be selected as the resident choreographer for The Hive in February. Dancers can expect to explore movement that is both sets and improvised and centered around relationships, breath and chance choreography.
Nicola is also looking for dancers for an upcoming project. If this is something that interests you please register via the link below and contact Nicola via email @nbennett1223@gmail.com.
---
Gaby Luna
March 31| 1:00-4:00| Center for Dance 601 Preston st.
Gaby Luna is a creative in the heart of Houston, Tx. She enjoys performing through dance, capturing moments through photography, or creating content. When she isn't creating, she enjoys engaging with students about the world of art through dance, music, photography, and spoken word. Luna's choreographic works have premiered in Houston's own dance festivals: Mind the Gap + Fringe Festival. She enjoys all styles of dance and loves to fuse them together in her choreography. She is the artistic director for girlonthemoon dance co. and is currently on staff at The Houston Ballet, The HopeStone Project, and SoReal Dance Studio.
Dancers should expect to wiggle and groove to some tunes. We will be working with broken gestures, low level movement, footwork sequences, and good 'ole weight shares. My goal for this workshop is to bring all Houston dancers together in one space to share our talents with one another. Whether you are classically trained, street trained, or an amateur- please join us!!
---
Felicia Thomas
April 28| 1:00-4:00| Center for Dance 601 Preston st.
Felicia Thomas is a native of Houston, Texas and obtained her B.A. in Dance and English from Sam Houston State University. Post-graduation, Thomas performed for 2 Houston area modern dance companies, "Second Generation Dance Company" and "Urban Souls Dance Company". She then received a path changing opportunity to perform in a play written by Thomas Melancon along with a Houston area African dance company, "Kucheza Ngoma". This opportunity presented both a new movement vocabulary and a deeper appreciation for AfroDiasporic dance. She later became a member of the company, learning and performing West African, Caribbean Dance Hall, and Caribbean Folk Dance styles. Thomas also began training in AfroBrazilian dance styles, including orixa dancing, samba, and Silvestre Technique, and began presenting pieces that fused Afrodiasporic movement with modern technique. Felicia Thomas has recently been able to present original choreography at Houston Fringe Festival and Barnstorm in 2016, and as an Artist in Residence in 2017; as well as present the beginning of her exploration of performance art at Houston Fringe Festival 2017. Felicia continues to train, teach workshops, and approach dance connecting the individual conscious to the social conscious and fusing modern technique with AfroDiasporic movement qualities.