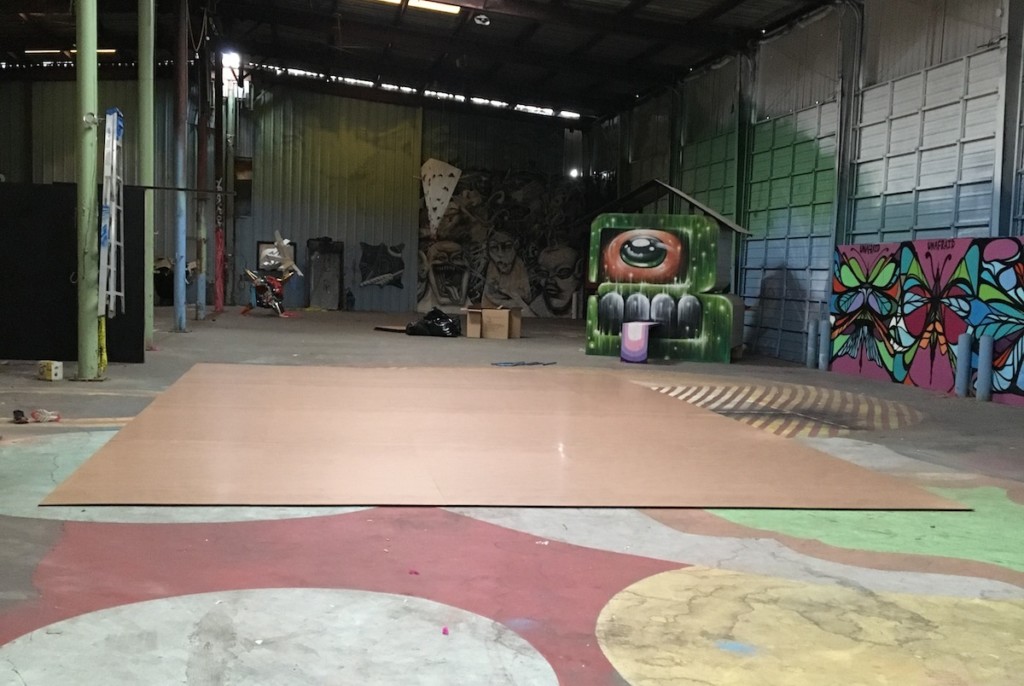 Dance Source Houston and Core Dance have partnered to create a new resource to allow choreographers to use non-traditional venues while providing a safe floor solution for dancers. An easy-to-set-up portable floor is now available to rent for performances and workshops.
For DSH intermediate and advanced level members the floor rental is $75/day. For beginner level members and non-members the cost is $100/day.
There are 40 4'X4″ squares of masonite flooring that can create a 32′ X 20′ rectangular stage that fit together on top of interlocking foam pieces. Renters are provided with tape to secure the masonite flooring. Renters are responsible for assembling and disassembling the floor as well as picking up and returning the floor to the METdance facility during agreed upon times. You will need 3-4 people to help pick up, assemble, disassemble and return the floor.
Rental reservations are confirmed upon receipt of a security deposit. Renters must pay for the floor rental in full a minimum of 48 hours before picking up the floor. The floor may not be picked up if the full balance is unpaid. If the event/performance is cancelled within seven days of the event date there will be no refund of the security deposit. If the event is postponed or rescheduled rental payments will be transferred to a new date, as long as it does not conflict with another booking.
There is a late return fee of $75/day. If the floor is damaged during the rental your card on file will be charged so that replacement panels may be purchased.