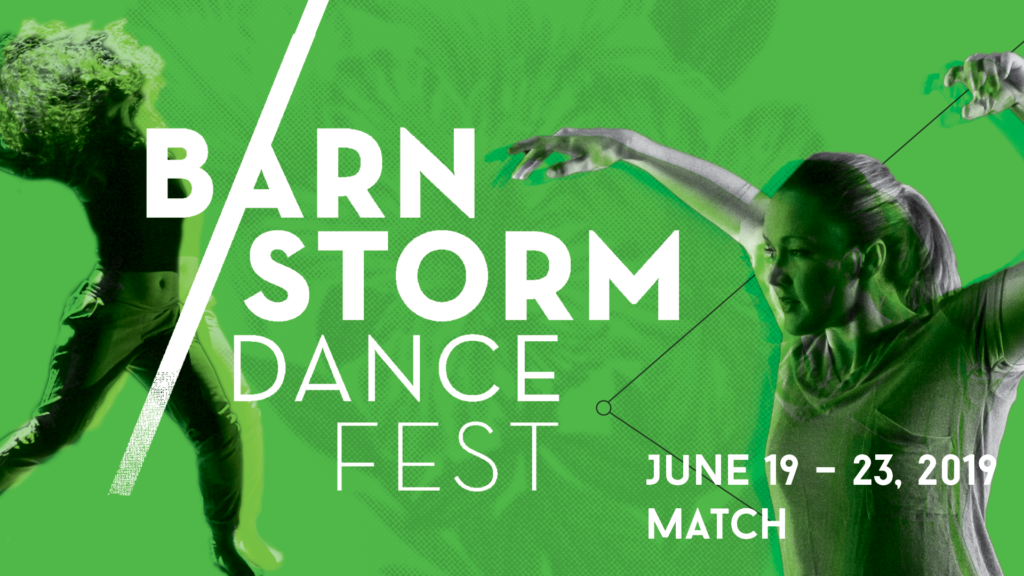 The 5th annual Barnstorm Dance Fest, presented by Dance Source Houston, will take place June 19-23, 2019 at MATCH – Midtown Arts & Theater Center Houston. Barnstorm highlights the breadth and diversity of dance in Houston through 3 unique programs by local, regional and national dancemakers.
Look below for the 20 companies and choreographers selected to participate in the 2019 Barnstorm Dance Fest!
Program A (June 19 and 22)

Ayan C. Felix

Full Circle Dance

Group Acorde

Jaime Frugé-Walne

Joel Aguilera

Open Dance Project

Renzo Jimenez

Photo By: Yanker Gonzalez
Program B (June 20 and 22)

Anjali Center for the Performing Arts

Adam Castaneda

Jennifer Mabus

Kalpana Subbarao

Luke Smith

Shaun Keylock

Photo By: Lynn Lane
Program C (June 21 and 23)

Derek Nicholson

iMEE

MotionVivid by Dat Nguyen

Rasika Borse and Soul Feet Dance 

Tejas Dance

Teresa Chapman

Uwazi Zamani

Photo By: Alonzo Riley
Barnstorm Master Classes
Local and national festival dancemakers will provide dancers an opportunity learn their style of movement, choreography and process.
Dat Ngyugen (June 21 | 9:30-11am)
Group Acorde (June 22 | 10-11:30am)
Teresa Chapman (June 22 | 12-1:30pm)
Dancers must be 18 and older. Sign up to reserve your spot! Click here to register for classes. Payment will be taken at the door. Cash and cards are accepted.
Volunteer @ Barnstorm Dance Fest!
Volunteers are an integral part of Barnstorm Dance Fest. Sign up to volunteer during a show and see the performance for free! Volunteers must arrive an hour before curtain to assist with handing out programs, selling t-shirts and collecting surveys from audience members, as well as returning to the lobby to help during intermission and the first 15 minutes following the end of the performance. Sign up for your shift here!