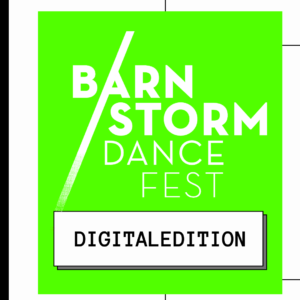 The 2020 Barnstorm Dance Fest will take place in the digital space. Join us online the week of June 8 for performance playlists featuring works by this year's selected artists, panels with festival choreographers, and more. We look forward to when we can safely come together and enjoy dance in person, and we hope you'll take part in this year's digital edition. Stay tuned to our website for more information.
*Artists selected for the 2020 festival:
Anna Bauer
Bones and Memory Dance / Heather vonReichbauer
Carlos Perez
Claudia Orcasitas
Jacqueline Bobet
Jennifer Mabus
Jessica Figueroa
Joel Aguilera
Kanami Nakabayashi
KoumanKe'le' African Dance & Drum Ensemble
Lizzy Woodson
Mark Gonzalez
Mohini Studio/Saraswathy Lakshmivaraham
Nia's Daughters Movement Collective / Stacey Allen
Rivkah French Choreography
Roberta Paixao Cortes
SalaRu Sri Lankan Cultural Academy / Saliya Bandara Ilankoon
Shaun Keylock Dance Company
Tehillah Hartmann
Ty Lewis
Ventana Ballet
*Due to the necessary shift from the in-person, live performance format to the digital version, not all selected artists will be participating in the festival.