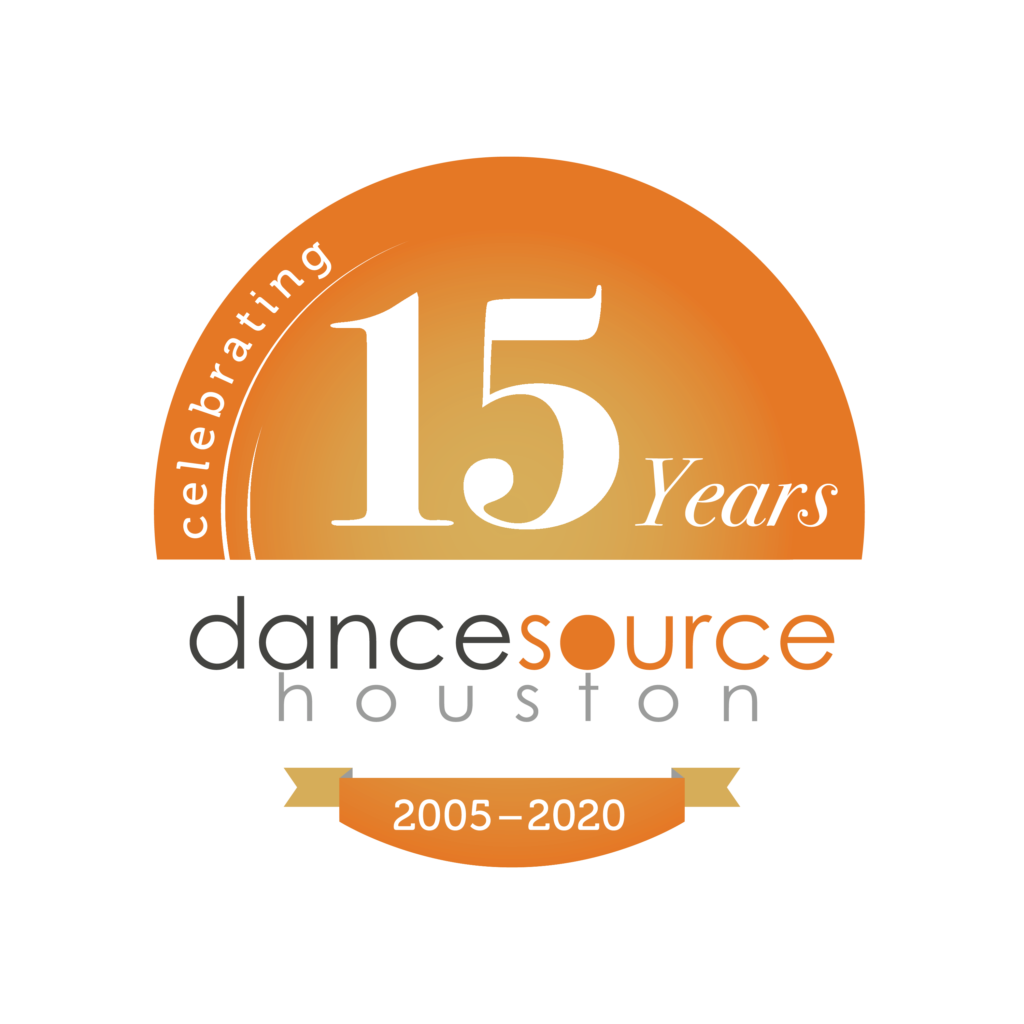 $15 for 15 Years
Help Dance Source Houston celebrate our 15th anniversary of supporting the Houston dance community by contributing to our fall fundraising campaign – $15 for 15  Years– with a gift of $15 or more. Your contribution allows DSH to continue our work providing meaningful resources to dance artists and organizations, which is needed now more than ever before.
Throughout the 15 days of the campaign, October 9-23, we will be sharing testimonials from artists and organization leaders who have been impacted by Dance Source Houston. Follow us on Facebook and Instagram to join the campaign. We encourage you to share our posts and create your own.
Dance Source Houston relies on the generosity of our fans, friends, members and sponsors to continue providing dance resources to artists and the community. Please consider celebrating our first 15 years with a donation today.
Donations by check should be addressed to Dance Source Houston, PO Box 130661, Houston, TX 77219.
Testimonials from community members
"Dance Source Houston has been integral in my development as a choreographer, empowering me with tools I need to be successful in creating and presenting art to the Houston community and beyond. The members of the Dance Source Houston organization not only care but strive to listen and hear what the community is in need of and act appropriately."
– Jacquelyne Boe, Independent artist
"Over the past 15 years, I've had the pleasure of witnessing DSH's commitment to the Houston dance community. I also experienced the organization's growth, including conducting a research study to understand the needs of the dance community and making sure that racial equity is a top priority in our arts community. I'm very proud of DSH for fighting for equity, sharing power, and just being downright fabulous."
– Walter Hull, Executive Director of Urban Souls Dance Company
"Giving to Dance Source Houston provides a way for people like me in the dance fan public to support independent members of the diverse Houston Dance Community."
– Roger Moore, Dance patron
"For years the programming of DSH has supported and created opportunities for dance individuals and organizations of all sizes. It is this commitment to continually assessing the community's needs and working at solutions for those needs that are to be commended. The dance community needs DSH to survive."
– Michelle Smith, Executive Director of Houston Metropolitan Dance Center
"Behind the scenes, many people may not know that DSH also serves as a collective voice for the dance community, representing the needs of all of us in political, community, and economical settings, insuring that we are heard and not overlooked within these arenas. I am honored to support and give back to Dance Source Houston for its years of unwavering support to the Houston dance community and throughout Texas."
– Toni Valle, Artistic Director of 6 Degrees
"Dance Source Houston is one of the most nimble dance service organizations in the country. They see a need, they respond. We are so lucky to have them."
– Nancy Wozny, Editor In Chief at Arts + Culture Texas
Dance Source Houston wishes to thank the following sponsors/donors for supporting our services and organization: